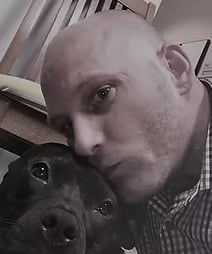 Parker Grimsby
Parker Grimsby is a Krav Maga Worldwide Certified Level 2 Instructor, Krav Maga Alliance StrikeFit , and Young Warriors Certified Instructor. Parker has been a passionate Krav Maga practitioner for the past 11 years. and has been a Krav Maga instructor for the past 4 years. He is also a certified 9Round kickboxing fitness trainer.
He is a proud father of an amazing 20 year old son named Tyler. Parker is a definite people person that comes from a long background in sales .
Parker is available for both Krav Maga individual lessons for both kids and adults as well as personal training to accomplish fitness goals.